Acrylic edge-lighting offers uniform light to LED lightbars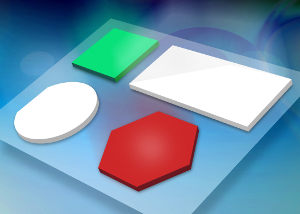 OMC says its ProfiLED Lightbar family can reduce the cost of developing a custom lightbar in low and medium volume applications.
Using the approach it adopts in its ProfiLED Backlight range of LCD backlights, which employ LED edge-lighting and an acrylic lightguide to achieve uniform, consistent illumination, OMC offers alternatives to lightbars in a range of colours.
Devices can vary from 2mm to 7mm in height and can be produced in a huge range of bespoke shapes and sizes with little or no set-up cost.
Applications include front-panel displays, back-illuminated stencils and logos, illuminated badges, indicators and signage.
See also: OMC offers custom LED backlights in five days

Tags:
led
Related Tech News
Share your knowledge - Leave a comment