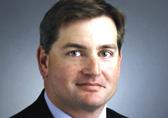 How and in what ways is the implementation of FPGAs changing?
Mark Nelson: The capability FPGA technology has been increasing dramatically over the last several years. This includes significant improvements in functionality, performance, density, and power.  The enhancements have enabled FPGAs to become the heart of the system for many applications, allowing customers to make significant strides with their products, while reducing their overall bill of materials.
What will be the main technology drivers for FPGAs in the coming years – process technology or architecture or software IP?
Mark Nelson: It will be a combination of all three. FPGAs are present in so many applications that there is no one answer.
For some market segments, such as communications, the FPGA products and intellectual property (IP) will play a significant role along with a flexible low power platform.
There are applications in market segments such as military or computing that are driving very high performance where process and architecture play a key role along with methodology and tools that keep productivity high.
What is the biggest opportunity for FPGAs in terms of technology and/or markets in 2011?
Mark Nelson: The flexibility of the technology coupled with the tools, solutions, and IP continue to open up new opportunities for FPGAs.
We continue to see FPGAs integrate the functionality of ASSPs (application specific standard products) and Asics (application specific integrated circuits) across end markets. 
This year is proving to be another very strong year for customers designing with 40nm products while 28nm design wins are expanding our customer base.
What challenges in global markets are keeping you busy at the moment?
Mark Nelson: The markets and our customers are truly global today with system architecture and design implementation of a single platform taking place on multiple continents. Programme management is growing in complexity for our customers and FPGAs are at the heart of their systems in many cases. 
 
If you had to name one FPGA technology with the largest commercial potential this year, what would it be?
In terms of production, our 65nm FPGAs, 40nm FPGAs, as well as HardCopy ASICs have all exceeded our expectations this year.