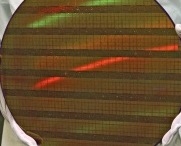 If computing resource is an issue when planning the design of your next high spec Altera FPGA, then perhaps cloud computing may hold the answer.
Using the cloud's potential for parallel computing and addressing resource issues makes sense. But it needs the necessary tools.
Computing services firm Plunify believes it has them and is offering customers a cloud-based FPGA design service.
Singapore start-up Plunify's cloud service now includes Altera's Quartus II design tools for Stratix, Cyclone and Arria devices.
According to Harnhua Ng, vice president for Plunify, "The rising complexity of FPGAs and complex CPLDs can benefit from using the computing horsepower available through the cloud."
"This, along with Altera Quartus II, provides a powerful platform for designers," said Ng.
Plunify's tool is FPGAAccel Web, a desktop plugin, which gives access to the Quartus II tools.
With FPGAAccel Command Line, the Plunify for Quartus II tools can be incorporated right from the command line.
Hardware developers use the plugin to offload CPU- and memory-intensive tasks to Plunify's managed cloud and run them in parallel.
According to the company, tasks like synthesis and place-and-route can be selectively sent for remote processing. The FPGAAccel client can also be used when traveling or at a remote site.
The results are made available via both command-line and web-based interfaces.
Focusing on timing closure as a particularly resource- and time-consuming process, Plunify has implemented algorithms into the FPGAAccel client to help users achieve timing closure as quickly as possible.
What may convince users to consider using the parallel computing resource the cloud can offer are the escalating verification times for high density FPGA designs.
The FPGA design service will offer a range of processing capabilities depending on the device complexity, including analysis and verification tools.
It should help with compute-intensive processes such as simulations, regression testing and timing closure, which eat up resource.
According to Ng, the scalable approach of using the cloud is applicable "whether you need 50 or 100 servers to solve the most pressing timing closure, regression testing and optimization issues, or just a few servers to finish up smaller tasks."
Regression testing can involve running multiple test vectors to quickly detect if something broke as a result of changes in software tools or other elements of the hardware design.
The resource of the cloud can make it possible to evaluate different scenarios in parallel.
Another resource bottleneck can be timing closures, analysing critical paths, modifying design and re-compiling are critical, iterative steps in getting a design to meet timing.
Again parallelism should speed up the process.
According to Ng, uses say being able to run tasks in parallel with a simple script command has been a tremendous help, especially for timing closure.
"With the FPGAAccel client, one can start a series of builds before leaving the office and get all the results the following morning," said Ng.
"This approach can generate a savings of greater than 50%, with a TCO reduction of between 35 and 55%," said Ng.
Along with multiple servers accelerating design flow, the cloud provides "secure design collaboration capabilities," said Ng.
The FPGAAccel client supports a number of FPGA software tools on Windows and Linux platforms, and is available as a free trial.