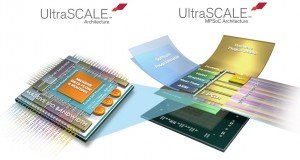 Xilinx says it is actively engaged with more than 100 customers on the UltraScale+ portfolio with design tools, and has already shipped devices and/or boards to over 60 of them.
The devices join the Zynq UltraScale+ MPSoCs and Kintex UltraScale+ on 16nm.
Virtex UltraScale+ devices are aimed at next generation datacentre, 400G and terabit wired communications, test and measurement, and aerospace and defence markets.