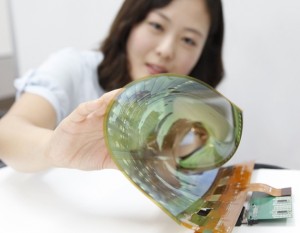 The flexible display has 1,200×810 resolution and can be rolled around a 60mm cylinder while working – made possible in part by using a polyimide film substrate and organic thin-film transistors.
"This proves that LG Display can bring rollable TVs of more than 50inch to the market in the future," said the firm.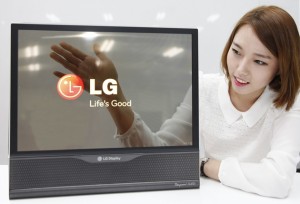 The transparent 18inch OLED has 30% transmittance and LG has "lowered the haze of the panel to a level of 2%," it said. "Considering that the transmittance of existing transparent LCD panels is around 10%, this panel offers significantly improved transmittance."
By 2017 the firm believes it will have an "Ultra HD" flexible and transparent OLED panel of over 60inch with more than 40% transmittance and a minimum curve diameter of 200mm.