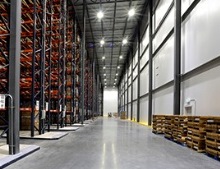 The 3,200 lm device delivers this at thermal equilibrium, said Cree, as well as 80 CRI and 3,000K (ANSI) colour temperature.
Take the Electronics Weekly Salary Survey 2014 »
"The prototype leverages Cree's vertical integration with innovations in LED chips, optics, materials technology and novel system design to deliver unprecedented performance," said Cree.
Electronics Weekly has requested a photo and further details.