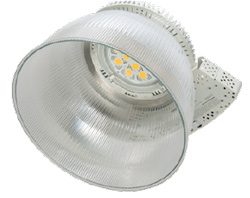 "It also includes an improved thermal system, ensuring high reliability over its 100,000-hour rated lifetime and an updated lens mounting and edge design," said the firm, which intends the devices to replace HID lamps up to 400W.
In each case, this included the mains power supply – there are versions for 120-277V and 347-480V. 4,000K and 5,000K colour temperatures are available.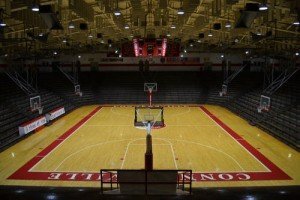 The firm is trumpeting an installation of the high-bay luminaire in the gymnasium of Connersville High School in Indiana.
"Prior to installing LED luminaires, it took eight minutes for the gym's lights to reach full brightness," said Cree, adding that light levels went from 30 to 70 foot candles with improved colour rendering while halving energy use. "The existing 26 fixtures – 400W metal halide high-bay lights – had grown dim over time," it said.
23,000 lm 4,000K versions were used, swapped one for one for the HID lamps. Power went from 458 to 230W per luminaire.