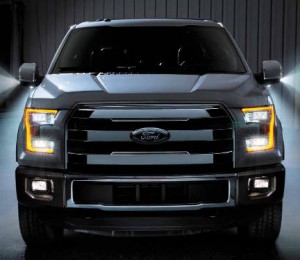 The lighting was designed with US headlight manufacturer Flex-N-Gate, and will be made in Osram's Hillsboro plant in New Hampshire.
It looks like this vehicle is not getting the laser technology which Osram is supplying for the BMW i8 – where a high-power semiconductor laser shines through a phosphor to add intensity to the centre of a headlight beam without the need for large diameter optics. (see below)
"High beam from a laser module offers the greatest beam range and therefore better visibility for the driver and greater road safety," said Osram.
On the subject of laser headlamps, Electronics Weekly asks:
Does anyone know what collision eye-safety precautions, or end-of-life public access precautions, are being taken with the high-power semiconductor lasers inside laser headlights, and is there any applicable legislation in the pipeline?