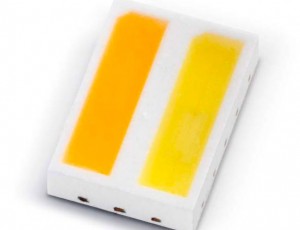 Sharp, for example, will be revealing a colour-tuneable LED that can tune up and down the blackbody curve from 2,700-6,500K.
The 4.2x3x0.9mm device has two die, one at each colour temperture, and is tuned by varying the current ratio between them.
Over 30 lm is available across the range from 370mW of drive.
For more on this and other mid-power devices at Light +Building, take a look at the Led Luminaries blog.