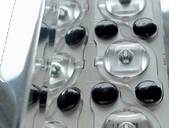 It is not necessarily efficiency that make streetlight aficionados sit up, as starkly yellow old-tech low-pressure sodium lights offer 300 lm/W, compared with 100 lm/W from LEDs.
What is attractive, is long life.
LED luminairs have no vacuum or electrode-eating plasma and well designed example are expected to live for over 50,000 hours.
And the point-source nature of LEDs allows fine control of light direction and a consequent reduction of waste, spill and glare.
The challenge for streetlight makers is that hundreds of beam patterns are required illuminate different streets.
To keep their inventory simple, optical firms are taking a modular approach so that a few different components can be mixed and matched to suit any situation.
Berkshire's Carclo Technical Plastics has both refractive ('optics') and reflective elements in its modular streetlight offering (see thumbnail above).
"It uses a combination to provide a solution for a variety of road geometries and light output characteristics," said Carclo. "An optic is employed to control the light distribution along the road while a reflector controls light distribution across the road."
Different reflectors and optics clipped into 290x80x40mm 10LED modules, then these are mounted side-by-side to get the required intensity.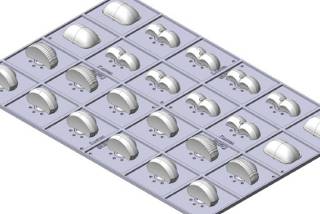 Milan-based Khatod Optoelectronic has gone all-refractive with its Galileo streetlight family of multiple lens arrays.
Modules are available for six to 72 LEDs mounted on 50.8 or 40mm pitches, and to achieve the required illumination pattern up to five different lens types are fitted over LEDs in different parts of the array.
Each Galileo assembly has a single base, which sits over the LED array, onto which the optics are clipped.
"The market was looking for a solution which could eliminate the need to use and test hundreds of single lenses in order to realise the requested lighting beam," said Giuseppe Vasta, president of Khatod.