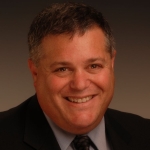 How will you judge when the power LED market has really taken off, and is 2008 the year?
I think it's safe to say that from the perspective of a power LED manufacturer, the market really started taking off in 2007 and will continue to increase in growth through 2008 and the next several years. Flux output well above 80 lumens, efficacy exceeding 60 and 70 lumens per watt for the emitter and the improved quality of white light are just some of the keys to both recent and rapid future growth.
What intensity/efficiency/cost points need to be hit for power LEDs to make a big impression in general lighting?
From an intensity and efficiency perspective we're there, we're in the range of 100 lm/W for commercially available products and have our sights on achieving 150 lm/W in the future. However, significantly lower costs will be required, perhaps by a factor of 10x, before LEDs are positioned to the industry as the primary light source for the general lighting market.
In the long run, do you think you can cut lumens/$ far enough to beat OLED or electroluminescent technology as a florescent tube replacement?
Each technology has its own cost and performance challenges. We believe that there is a realistic path to a lumens/$ result that will allow LEDs to displace fluorescent tubes as a primary light source. Continued increases in lm/W, higher drive current capability and lower chip and packaging costs will deliver the needed improvements to achieve lumen/$ parity with fluorescent.
Aside from 'anything with a lot of LEDs', what is your favourite power LED application?
Odd as it may sound, cove lighting is one of my favourites. We've installed RGB cove lighting in our San Jose facility and really stunning effects can be created as well as colours you never expected to see in general lighting. It's a simple application but stunningly effective for affecting mood and atmosphere.
Is there anything else needed to finally settle the patent issues between power LED makers?
Patent issues are not unique to the power LED industry and are not a roadblock to the industry as a whole advancing the technology or achieving tremendous growth. This is a young and vibrant technology with creative and inventive companies applying tremendous resources to developing new systems and solutions. There may very well be more patent issues but I don't see this slowing down development and progress.
See also: Q5 – Interviews with electronics industry leaders
Read all the Electronics Weekly Q5 interviews. From ARM's chairman, Sir Robin Saxby, to touchscreen technology firm Zytronic's MD, Mark Cambridge, the business leaders share their particular insights on the UK electronics industry.