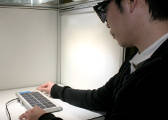 Lighting Africa, a joint International Finance Corporation (IFC) and World Bank program, "seeks to accelerate the development of commercial off-grid lighting markets in Sub-Saharan Africa to improve access to modern, clean lighting and related energy services for people at the base of the pyramid", said Lighting Africa.
Testing has been subcontracted to the Lighting Research Center (LRC) at Rensselaer Polytechnic Institute in New York.
"The product testing work that the LRC will carry out is a central element of Lighting Africa's program to help consumers identify good quality products and to prevent market spoiling in off-grid lighting markets in Sub-Saharan Africa," said Dr Arne Jacobson, adviser in the US Department of Energy and technical lead for Lighting Africa's quality assurance team.
Testing will be spread over the next 18 months, and is particularly aimed at solar-charged LED lighting, but also lighting systems with a range of charging systems and energy storage technologies.
Results be used by the World Bank to provide feedback to manufacturers and institutional buyers for the region, "and they may also help form the basis of a lighting quality seal recognisable by consumers as part of the overall Lighting Africa quality assurance strategy," said Rensselaer.