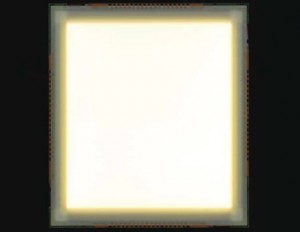 "It permits significantly lower manufacturing cost than conventional modules with a vapour deposition film formation process for the light-emitting layer," said Pioneer.
It has a 76x76mm emitting area, emits at 2,870K with an intensity of 2,000-3,000cd/m2, and first appeared in sample form last september.
Pioneer will make the devices, which will be distributed by a Mitsubishi Chemical and Pioneer joint venture called MC Pioneer OLED Lighting.
Overall dimensions are 92x92x 4.3mm, and 42g.