ST uses KNX stack from German firm for smart homes
STMicroelectronics has partnered with German firm Tapko Technologies to offer a KNX communication stack for STM8 and STM32 microcontrollers, for use in smart-building systems for automatic lighting, heating and other environmental controls.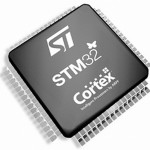 KNX, which is used in European smart-home devices, is ratified as CENELEC EN 50090 or CEN EN 13321-1 in Europe, GB/Z 20965 in China, ANSI/ASHRAE 135 in the USA, and globally as ISO/IEC 14543-3.
"With ST's large families of 8-bit and 32-bit microcontrollers now readily available to the KNX community, we expect to see even more widespread deployment within Europe and worldwide of smart-building systems that help reduce the energy usage and environmental impact of homes, offices and factories everywhere," said Petar Tomić, CEO of Tapko Technologies.
ST's 8-bit STM8 microcontrollers and 32-bit STM32 ARM Cortex-M devices include an LCD controller, motor-control timers, power-on reset, real-time clock, memory-protection unit and anti-tamper protection.
The STM32F2 series provides support for KNX tunneling over IP allowing secure communication with smart-building systems via the Internet.

Tags:
environmental impact
Related Tech News
Europe provides many unique challenges for global suppliers, such as…more »

Power amplifier firm Nujira has closed a funding round worth $9.8m to help with manufacturing…more »

Next environmental directive from Europe will change the way we do design, says test firmmore »
Share your knowledge - Leave a comment