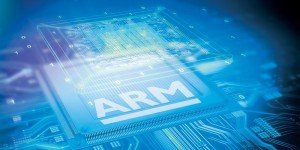 The ARM Mali-DP650 display processor aims to drive new visual content and gaming experiences on mobile devices and act as a content passport for users as they move from a smaller mobile screen to a larger screen, such as a 4K smart television.
"The Mali-DP650 display processor will enable mobile screens with multiple composition layers, for graphics and video, at Full HD (1920×1080 pixels) resolutions and beyond while maintaining excellent picture quality and extending battery life," says ARM's Mark Dickinson, "smartphones and tablets are increasingly becoming content passports, allowing people to securely download content once and carry it to view on whichever screen is most suitable. The ability to stream the best quality content from a mobile device to any screen is an important capability ARM Mali display technology delivers."
Mali-DP650 is optimized for 2.5K formats including WQXGA (2560×1600 pixels) for tablets and WQHD (2560×1440 pixels) for a mobile screen. The ability to stream 4K (3840×2160 pixels) content from a mobile device to larger screens is also making the production of higher quality visual materials more cost-effective as viewers can get access wherever they are.
Additional Mali-DP650 features are:
• Mali-DP650 supports an array of advanced features including up to seven display layer composition, rotation, high-quality scaling and energy-efficient technologies such as ARM Frame Buffer Compression (AFBC) within a small silicon area
• By doubling the size of AXI bus to 128-bit and providing a MMU pre-fetcher solution, Mali-DP650 can support more 4K composition layers and offers higher memory system latency tolerance than the Mali-DP550 display processor
• Mali-DP650 is designed to connect to ARM's System MMU (ARM CoreLink MMU-500) enabling systems to achieve up to 4K at 60fps display resolutions
• The split-display mode feature enables MIPI D-PHY solutions to deliver resolutions beyond 1080p to mobile panels and Variable Refresh Rate (VRR) support allows for panel power saving, further extending the battery life
• Mali-DP650 is delivered with software support for the latest version of Android optimized to work alongside the Mali-GPU and Mali-Video drivers.