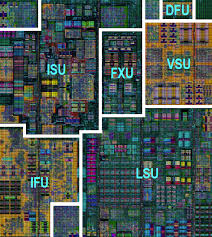 ARM launched its open-source strategy two years ago with the mbed development initiative.
The reason behind the IBM move is to proliferate server design to meet the needs of Big Data.
"This is the first truly disruptive advancement in high-end server technology in decades, with radical technology changes and the full support of an open server ecosystem that will seamlessly lead our clients into this world of massive data volumes and complexity," said Tom Rosamilia, senior vice president, IBM Systems and Technology Group.
"There no longer is a one-size-fits-all approach to scale out a data center. With our membership in the OpenPOWER Foundation, IBM's POWER8 processor will become a catalyst for emerging applications and an open innovation platform."
The OpenPOWER Foundation was founded by IBM, Google, NVIDIA, Mellanox and Tyan.
The big competitor in the server market is Intel and IBM says test results, the IBM Power Systems are capable of analysing data 50 times faster than the latest x86-based systems.
IBM is a big supporter of Linux and last year committed $1bn in new Linux and other open source technologies for IBM's Power Systems servers.