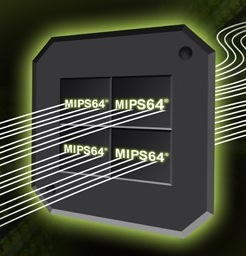 Oracle and Imagination are working together to bring the Oracle JDK (Java Development Kit), Oracle Java SE Embedded, and other product support to MIPS32 and MIPS64 systems.
"With broad Java support for MIPS32 and MIPS64 instruction set architectures (ISAs), MIPS licensees can make use of this highly portable language and platform for a broad range of applications including routers, wireless access points and mobile devices," said Imagination.
The two companies said they will be working to improve Java on systems using Imagination's PowerVR graphics.
"The MIPS architecture is widely used in networking, embedded and other key markets, and we are seeing increasing demand for optimized Java support for MIPS," said Nandini Ramani, vice-pesident, Java and Internet of Things, Oracle.
"hrough this new relationship with Imagination, we are strengthening the presence of Java in a range of high-volume markets."
According to Krishna Yarlagadda, president, Imagination, North America, the company is committed to growing the MIPS ecosystem with initiatives such as the creation of the prpl open source foundation and this relationship with Oracle.
"Java has become one of the de facto standards for many applications where our customers are creating some of the most exciting next-generation products. We look forward to a long relationship with Oracle focused on our broad range of IP," said Yarlagadda.