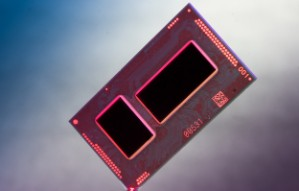 To be called Intel Core M processor, it is Intel's first 14nm processor. It will use second-generation Tri-gate (FinFET) transistors.
According to Mark Bohr, Intel senior fellow, technology and manufacturing group, and director, process architecture and integration: "Intel's investments and commitment to Moore's law is at the heart of what our teams have been able to accomplish with this new process."
Procesors will be available to OEMs in the first half of 2015.
Further products based on the Broadwell microarchitecture and 14nm process technology will be introduced in the coming months.