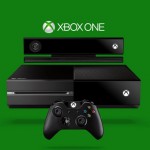 The details can be seen in the Linley Group Microprocessor Report entitled, "Inside the Xbox One Mega-SoC".
"Microsoft selected Tensilica HiFi technology because of the strong audio codec ecosystem support, with over 100 software packages already ported and optimized for HiFi. Microsoft leveraged our customisation technology to quickly create the optimal solution to meet their high-quality audio requirements," said Larry Przywara, director of audio/voice intellectual property (IP) marketing at Cadence.
Cadence Design Systems acquired configurable processor IP company Tensilica last year for around $380m.
The acquisition added processor IP used in mobile, infrastructure, in-car entertainment and consumer applications, to Cadence's IP portfolio.
The design tool and silicon IP company insists that the acquisition of Tensilica's configurable processors will not affect its partnerships with other processor firms, such as ARM.