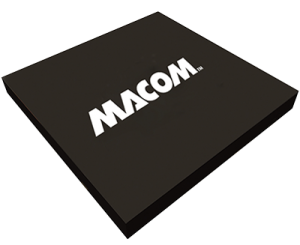 MACOM's dual reference-free CDR devices feature multi-rate retiming, with the MASC-37028 retiming from 24Gbps to 26.5Gbps and the MASC-37029 retiming from 25.5Gbps to 28.1Gbps.
The flexible output drive options with programmable output swing and eye shaping feature support VCSEL, DML and EML laser applications. The MASC-37029 also incorporates dedicated RS0/RS1 functionality to enable use with Fibre Channel speed negotiation.
These devices offer high input jitter tolerance and low output jitter with low power and low latency performance. The devices provide customers with an integrated temperature sensor, supply voltage monitor, Tx power monitor and receive power indicator.
Additionally, both the MASC-37028 and MASC-37029 offer adaptive input equalization, programmable LOS threshold and slice level adjust and integrated PRBS generator, checker and bidirectional loop back.
"MACOM's MASC-37028 and MASC-37029 are highly integrated, low-power 28G solutions designed to be flexible for both SR and LR SFP28 applications," said Angus Lai, Director of Product Marketing, High-Performance Analog at MACOM. "These devices interface seamlessly with MACOM's M03002, a low power single channel 28G TIA, for a complete SFP28 SR application solution. They are also compatible with MAOM-002301, a low power single channel 28G DML driver, for a complete SFP28 long reach application solution."
MACOM specialises in high-performance RF, microwave, millimeterwave and photonic semiconductor products.