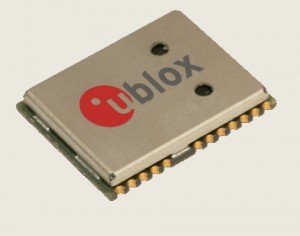 Galileo reception comes as part of the FW 3.01 software update and allows any M8 product to track: Galileo, GPS, GLONASS, BeiDou, QZSS and SBAS.
BeiDou acquisition sensitivity has been boosted, and the Indian GAGAN augmentation system added. Power consumption is said to be improved by 10%.
Up to three constellations can be tracked concurrently and use is made of all SBAS and QZSS augmentation systems at the same time.
"With Galileo fully deployed, the European positioning system will provide access to 24 additional satellites significantly increasing availability of GNSS signals and further improving position accuracy in challenging urban environments," said the firm. "u-blox M8 supports Galileo eCall, the European emergency call system, which will be required in new vehicles starting 2018, and u-blox M8 is also compliant with eCall's Russian equivalent: ERA-GLONASS."
Security mechanisms are embedded in FW 3.01.
"An anti-spoofing feature detects fake GNSS signals, and a message integrity protection system prevents man-in-the-middle attacks," said uBlox. "Another security function detects and suppresses jamming.
Automotive-grade u-blox M8 products are AEC-Q100 Grade 2 qualified and operate over -40 to +105°C – wide enough for use in car roof-top antennas.  where temperatures can reach 105°C.
Products with FW 3.01 in ROM will become available in Q2′ 2016.
Some u-blox M8 products can be upgraded with the new firmware, but not all of them. For instance, NEO-M8N can be updated. To find out, go to the product's page and look for 'FW 3.01'. For example, for NEO-M8N scroll to the bottom of this page for Firmware Update.