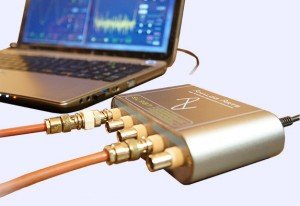 oscilloscope
spectrum analyser
data recorder
arbitrary waveform generator
frequency and phase analyser
logic analyser
pattern generator
The oscilloscope has a bandwidth of 1GHz, and a real sampling rate of up to 250MHz (125MHz/channel) with an effective sampling rate of 100GHz.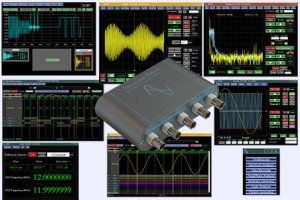 The arbitrary waveform generator has over 25 standard functions with frequencies of up to 150MHz. Arbitrary wave-forms can also be generated with sampling rates of 1 to 100MHz. There is a graphical editor to create waveforms.
Logic analyser and the pattern generator feature a protocol analyser and pattern generator editor.
Lower bandwidth versions are also available, and all the scopes are made in the USA.