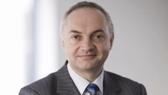 According to Luc Van den hove, president and CEO at Imec, this event highlights the importance for European research to keep up with the rest of the world in areas such as nanoelectronics, healthcare, smart vision and energy.
"Open innovation at the boundaries of these disciplines is critical to remain at the forefront of research advancements that ultimately enable the development of solutions to address future challenges and benefit our society," said Van den hove.
The annual forum attracts attendees from international companies. "It illustrates the strong industry relationships we have fostered as a result of the value we bring to the industry, since Imec's inception in 1984," said Van den hove.
It is a major European gathering of executives from R&D management and executive level from IDMs, system houses, foundries, fabless and fablite companies, equipment and material suppliers, medical device manufacturers, universities and research institutes from all over the world.
This year's keynote speakers are:
– Dennis McGuirk: president and chief executive officer at SEMI
– Denis Wirtz: co-director at Johns Hopkins Institute for NanoBio Technology (INBT)
– Robert E. Bruck: corporate vice president and general manager of Technology Manufacturing Engineering at Intel Corp.
– Randhir Thakur: executive vice president and general manager of silicon systems at Applied Materials Inc.
– Neelie Kroes: vice president of the European Commission
– Ingrid Lieten: Flemish minister for innovation, public investment, media, and poverty reduction
– Gregg Bartlett: chief technology officer at GlobalFoundries
– Peter Wennink : executive vice president and chief financial officer at ASML
– Benedetto Vigna: corporate vice president and general manager of the analog, MEMS and sensors product group at STMicroelectronics
– Geert Noels: partner and chief economist at Econopolis
– Rudi Pauwels: founder and executive chairman at Biocartis
– Robert G. Urban: executive director at Koch Institute for integrative cancer research at MIT
– Mike Muller: chief technology officer at ARM
– Ivo Bolsens: senior vice president and chief technology officer at Xilinx
– Pieter Vorenkamp: senior vice president operations engineering at Broadcom Corp.
– Martin Braun: head of department distribution system operation at Fraunhofer IWES and junior professor smart power grids at the University of Stuttgart
– Bill McClean: president at IC Insights
Find the complete program and practical details on www.itf2012.be