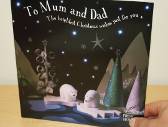 On a plastic substrate, the card's electronics are formed by imprint lithography – pressing sub-micron features with a physical mould – rather than printing.
The firm's imprinted sub-micron intellectual property for producing logic from a single layer of semiconductor (see diagram below) was invented by Professor Aimin Song at the University of Manchester.
It was acquired by PragmatIC last year from start-up Nano ePrint, which was attempting to make imprinted structured asics and is now working on 'zero-threshold' diodes for thermoelectric energy harvesting.
To the logic, PragmatIC has added higher current imprinted transistors for driving loads.
"The starting point are the planar devices of Nano ePrint. These have to be small for the field effect to work," PragmatIC CEO Scott White told Electronics Weekly. "They are very good for low power, but are not scalable for high current so we have broadened the technology with more traditional self-aligned devices."
No details of the self-aligned transistors were available because patenting is not complete.
Both logic and self-aligned transistors are defined at the same time with a single imprint step, then multiple processing steps follow to form the high current devices over the imprint, said White, who was also CEO at Nano ePrint.
The greetings card includes imprinted electronics on a small substrate, a printed battery and conventional surface-mount LEDs. "OLEDs on flex are not quite mature enough," said White.
These items are bonded to a card-size substrate, connected together with printed conductive ink interconnect, and built into the card.
"The card prototypes demonstrate create a flashing animation without materially increasing the thickness of the card, and without the complicated assembly required for greeting cards employing conventional electronics," said PragmatIC.
The £300,000 card project was supported by grant funding from The Northern Way, an initiative between the three northern UK Regional Development Agencies: Yorkshire Forward, Northwest Regional Development Agency and One NorthEast.
Separately, a tie-up between PragmatIC and Netherlands research lab Holst Centre has been established to develop imprinted electronics.
Holst Centre has expertise in amorphous oxide semiconductor devices, plus fabrication equipment.
"PragmatIC's device structures and high resolution imprint process naturally complement Holst Centre's existing expertise in materials and printed logic circuits," said Holst programme manger Gerwin Gelinck.
"They are trying to push the research and we are trying to commercialise it," added White.