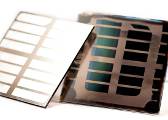 The EU-funded project aims at reducing the cost of solar energy by developing a thin-film PV technology as possible future alternative to the prevailing Si PV technology.
To make thin-film PV a viable alternative to Si PV, the efficiencies of thin-film solar cells, which are currently around 13% for modules, should approximate the efficiencies of today's mainstream Si PV modules of around 17%.
"Solar Energy will undoubtedly keep on playing an important role in the EU2020 strategy. To strengthen the position of our local industry in this global market, cross-border collaboration is essential," said Monique Swinnen, Deputy of the province of Vlaams-Brabant (Flanders) and member of the steering group Interreg Flanders-The Netherlands.
The project runs within the framework of Solliance, an initiative to leverage the complementarities of the Solliance partners and strengthen the competitive position of the Eindhoven-Leuven-Aachen triangle (ELAT region) as a relevant player on the global thin-film PV market.
The Solar Flare interregional project is funded by the European Union, Interreg Flanders-Netherlands, Ministery of Economical Affairs, Agriculture and Innovation (The Netherlands), and the provinces of North Brabant (The Netherlands) and Flemish Brabant and Limburg (Belgium).
Partners within the Solar Flare project are ECN, TNO, imec, Holst Centre, TU/e and the University of Hasselt/IMO.
www.imec.be
www.uhasselt.be