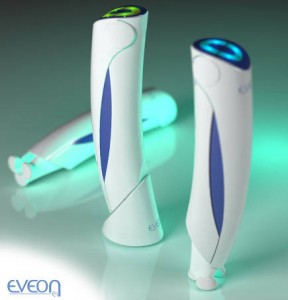 The pump is based on core technology initiated by Eveon and French research organisation IMEP-LAHC (Institute of microelectronics electromagnetism and photonics, and microwave and characterisation laboratory).
"The demonstrator is made from silicon wafers, which include a thin deformable membrane sealed over a fluidic cavity and fluidic valves determining inlet and outlet. A dedicated electromagnetic actuator developed by Cedrat Technologies shapes the membrane," said Leti.
Typical water-flow rate is 12ml/min without back-pressure, and up to 6ml/min with 1bar of back-pressure. "These results surpass the performance of state-of-the-art commercial micro-pumps whose typical water-flow rate capacity today 6ml/min without any pressure and 2ml/min under 0.5bar counter-pressure," said Leti. This is the first functional MEMS pump from on Leti's 200mm line.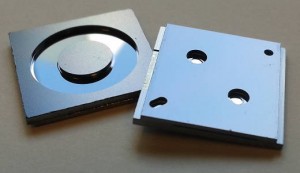 Work also continues to stabilise relevant MEMS processes before industrialisation, and to integrate sensors inside the pump.
"MEMS flow sensors designed to be integrated in the micro-pump have been fabricated and used to achieve liquid dosing using micro-diaphragm pumps with a dosing error below 5% for different counter-pressures," said Leti.
The pump is part of FluMIn3 – a programme co-ordinated by Eveon to create a fully-automatic replacement for syringes.
"In order to provide a genuine solution to the accidental needle stick injuries that may occur during injection administration, the needle of this injection medical device is automated and retractable, invisible and unreachable," said Cedrat Technologies. "The needle penetrates to the desired depth level only when the device is in contact with the skin. In order to do that, non-invasive tissue sensors detect and analyse the tissues. Thus, they enable needle penetration into the right skin area and the injection of the right dose. Handling becomes extremely easy.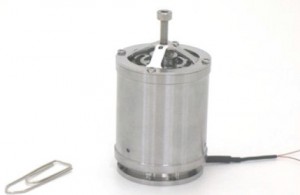 Finally, a MEMS micro-pump, based on wafer level integration, accurately sucks up and injects very small volumes ranging from a micron to several milliliters."
FluMin3 R&D program supported by the Rhone-Alpes competitive cluster Minalogic in collaboration with Cedrat and IMEP-LAHC,