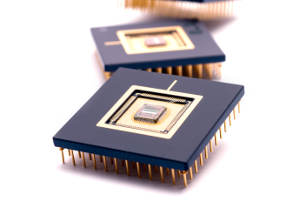 Founded in 1984 as a non-profit organisation, Imec has grown to be a multi-disciplinary R&D centre in the fields of semiconductor chips and systems, electronics for life sciences, photovoltaics, image sensors and flexible electronics and displays.
Imec has played an important role in advancing immersion lithography, EUV, double patterning for scaling semiconductor feature sizes.
"It's our ambition to further position imec as a unique innovation hub for Europe and the world, where disruptive technology ideas are generated and come to fruition," stated Luc Van den hove, president and chief executive officer at imec.
As a result in 2013, imec and wafer fab tool supplier ASML, broadened their partnership with the launch of a Patterning Centre for patterning research for sub-10nm technologies, crucial to addressing future scaling and infrastructure challenges.
Imec has also played a role in transition from 200mm to 300mm silicon wafers as a manufacturing standard.
This process technology research initiative has evolved to a global collaboration platform with Intel, Samsung, TSMC, Globalfoundries, Micron, Toshiba, Sony, Qualcomm, Altera, Fujitsu, nVidia, Xilinx.
Imec's main achievements in semiconductor process technology research include development of sub-22nm process technologies: From silicides to copper (Cu), to the introduction of low-k and high-k/metal gates, Imec's R&D has explored techniques to overcome interconnect metalliastion issues.
In 2013, imec demonstrated the world's first 3D compound semiconductor FinFET. Integrating III-V and silicon materials on the same 300mm silicon wafer through a unique silicon fin replacement process, imec demonstrated progress toward continued CMOS scaling at 7nm and below, enabling future hybrid CMOS-RF and CMOS-optoelectronics.