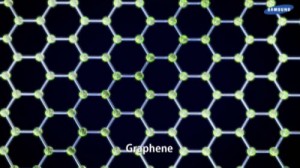 Growing good quality graphene without crystal boundaries has proved difficult, and much research is still done using flakes of natural graphene as a consequence. Coupling effects with the substrate can also seriously reduce the high carrier mobility for which graphene is prized.
"In the past, researchers have found that multi-crystal synthesis deteriorated the electric and mechanical properties of the material, limiting its application range and making it difficult to commercialise," said Samsung. The new method synthesises large-area graphene into a single crystal on a semiconductor, maintaining its electric and mechanical properties. It repeatedly synthesises single crystal graphene on the current semiconductor wafer scale."
The method involves growing graphene on a hydrogen-terminated germanium buffer over a silicon wafer.
Anisotropic two-fold symmetry of the germanium (110) surface allowed unidirectional alignment of multiple seeds, which merge to a uniform single-crystal with predefined orientation," said researchers in a Science abstract. Weak interaction between graphene and germanium enabled the transfer of graphene and the recycling of the germanium substrate.