Imec makes a 79GHz transmitter on low power CMOS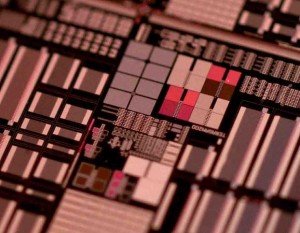 Imec, the Belgium-based semiconductor research organisation, has created a 79GHz radar transmitter implemented in a 28nm CMOS device.
The target is millimeter-wave radar systems, offering resolution finer than 10cm, in next-generation driver assistance systems. Imec said the use of CMOS, rather than gallium arsenide or gallium nitride, could potentialy reduce the power of these high bandwidth and high carrier frequency systems needed to achieve the necessary resolution, wide field of view and high angular resolution.
Take the Electronics Weekly UK Salary Survey 2014 »
The continuous wave radar transmitter hash an output power above 10dBm from a supply voltage of 0.9V. It consumes 121mW. Phase modulation guarantees high resilience against interference and enables code-domain multiple-input, multiple-output (MIMO) radar.
Imec said it will build a complete multi-antenna lab prototype by the end of 2015.

Tags:
cmos
,
IMEC
Related Tech News
Share your knowledge - Leave a comment