Intel amd Imec optimise supercomputers for genome research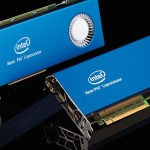 Intel, imec and five Flemish universities (UA, UGhent, KULeuven, UHasselt, VUB) has set up the ExaScience Life Lab on the imec campus in Leuven, with which Janssen Pharmaceutica will collaborate in the future.
Intel will provide supercomputing capability to life sciences and biotechnology researceh in Flanders.
The objective of the collaboration is to create new supercomputer solutions and generate breakthroughs in life sciences and biotechnology.
The ExaScience Life Lab will focus on the use of supercomputers to accelerate the processing of entire genome sequences. Today, such an analysis takes approximately 48 hours, and with the expected explosion of genome data becoming available in the coming years, it is crucial to improve the efficiency of the computing process.
A second application area  for teh lab will be to examine the use of computer simulations in the life sciences. Testing hypotheses through computer simulation both cells and tissues instead of through wet-lab testing saves considerable amounts of time and cost associated to lab tests
"Intel has an extensive network of research laboratories in Europe. Once operational, the ExaScience Life Lab will be our European centre of excellence for high performance computing in the life sciences", said Intel lab manager Luc Provoost.
"The intended collaboration with Janssen Pharmaceuticals should enable us to build even more powerful supercomputers. We expect the lab's joint research and development efforts to lead to major breakthroughs in the use of supercomputing for bioscientific applications."
Luc Van den hove, president and CEO at imec said: "I have every confidence that by pooling our resources and expertise, the ExaScience Life Lab will achieve excellent results that will stimulate research and development in the life sciences. I would like to thank the Flemish government and IWT for their financial support to the ExaScience Life Lab. And I am looking forward to a productive and strategic long-term collaboration."