Japanese firm takes human movement factor out of brain scans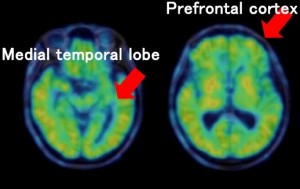 Hamamatsu Photonics has announced the successful collaboration with researchers from the Hamamatsu University School of Medicine in Japan to develop a next-generation PET (positron emission tomographic) diagnostic system for investigating Alzheimer's disease and other brain disorders.
The PET diagnostic system combines a newly-developed tracer that reflects changes in acetylcholine-related cognitive functions and a high-precision brain PET scanner that can correct the movement of a patient's head.
"This combination is designed to overcome the limitations of current systems in measuring the brain physiology of severely impaired patients, due to the current requirement for patients to stay still for a long time during scanning," said the company.
It is hoped by creating more accurate scans will aid treatment for individual patients, but also to the future development of new drugs and new treatments for various neurological and psychiatric disorders.
According to Hamamatsu, it expects the system to help physicians determine the correct treatment of various brain disorders, which has become an urgent issue in Japan due to the rising numbers among its aging population of patients with cognitive disorders, bipolar disorder, and Alzheimer's disease.