GloFo joins Imec for STT-MRAM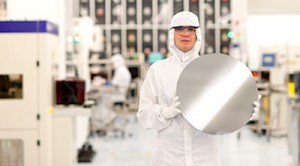 Globalfoundries is to develop spin-transfer torque magnetoresistive RAM (STT-MRAM) within the industrial research collaboration of Belgian research lab Imec.
"STT-MRAM technology is a promising high-density alternative to existing memory technologies, like SRAM and DRAM. Its potential includes performance below 1ns and scalability beyond 10nm for embedded and standalone applications," said Imec.
Globalfoundries is joining, and Qualcomm is already a member along with "several equipment suppliers providing the complete infrastructure necessary for R&D on STT-MRAM", said Imec.
"Our research environment harnesses the collective expertise and knowledge of the entire value chain, bringing together foundries, IDMs, fabless and fablite companies, packaging and assembly companies, and equipment and material suppliers", said Imec president and CEO Luc Van den hove.

Tags:
Qualcomm
Related Tech News
Share your knowledge - Leave a comment