Electronics industry Salary Survey 2014, now closed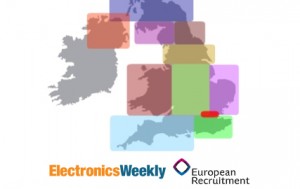 A big thank you to everyone who took part in our 2014 electronics industry salary survey, which is now closed.
We've had more than 1,000 completed entries from the UK, which is very gratifying!
The number of respondents will help us to paint a detailed picture of salary levels, and drill down in more detail into specific industry and geographic sectors. It will help us build upon our understanding of salaries, benefits and recruitment across the industry.
So, we'll go below the radar for a week or two, while the data is compiled and we write up the main findings, but stay tuned because we'll be sharing the results with you during the coming months!
The Salary Survey 2014 will follow in the footsteps of similar surveys we carried out in 2011 and 2007. See:

Tags:
Salary Survey
Related Tech News
Share your knowledge - Leave a comment