It is the UK market's largest regional manufacturing technology, electronics and subcontracting exhibition, and Electronics Weekly will be there on stand F8.
The exhibition runs 9-11 February 2016, starting at 9.30am each day.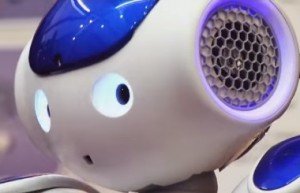 Areas addressed include autosport/automotive specialists, electronic components & contract electronics manufacturers, aerospace and defence contractors, packaging & labelling solutions, marine engineering & offshore suppliers and specialist suppliers to the medical sector.
Electronics Weekly is sponsoring a programme of free seminars includes:
CE Marking 2016 and Beyond – Overview of the major changes that will affect all manufacturers in 2016 and beyond. How do companies keep abreast of change and demonstrate compliance? Learn how to remove the fear and ignorance and how to comply at minimum cost. Peter Evans, Compliance Engineer, the CE Marking Association
Automation of Flexible Manufacturing – can you afford not to?
Explores significant increases in spindle up time, reduced component cost, improved quality, reduced WIP and stock, overtime on demand, reduced dependency on skilled personnel, faster order response and improved cash flow. Nick Statham, Fastems UK
Patents, Trade Marks & Designs
Establishing your IP rights and using them to maximum advantage. Nick Bennett, Cleveland IP