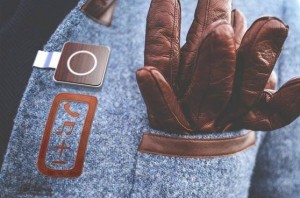 "Resistance varies with the pressure of 1N from 100M to a few ohms," CTO Professor Cyril Hilsum told Electronics Weekly at the Wearable Technology Show in London.
The inorganic variable-resistance material, developed by David Lussey, has so far been integrated into wool and cotton, and is proving machine washable, said Hilsum. Because of the solvents used, dry cleaning cannot be used to wash the current generation of coatings.
Picture Gallery: Wearable Technology Show 2016 »
In addition to that which it has developed, the firm also owns intellectual property from now defunct UK firm SoftSwitch.
At WTS, amongst other prototypes, Infi-Tex showed an under-blanket for babies that included an x-y array of force sensors, allowing an x-y plot of pressure to be produced. Similar technology could be used to improve the way infirm people are moved to prevent bed sores, said Hilsum.
See also: London Wearable Technology Show attracts major semiconductor companies
See also: Tiny dev kit packs in 12 DOF sensors and Bluetooth LE
See also: EM Microelectronic claims lowest power solar harvester chip
See also: Thread + 3G gateway for IoT smart home app developers
See also: CISC sometimes beats RISC in wearables