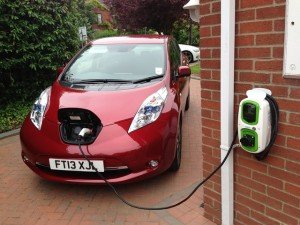 This was the ambitious target agreed at the International Climate Conference in Paris before Christmas.
The UK has also signed up to the Zero Emission Vehicle (ZEV) Alliance, for promoting the wider international uptake of ultra-low emission vehicles. Members include the UK, Germany, Holland, Norway and a number of states in the USA and Canada.
According Steve Everard from renewable specialist, Rexel UK, in the third quarter of 2015 there were approximately 46,000 electric vehicle (EV) registrations in the UK, representing an increase of 18% on Q2.
"The argument for EV is conclusive, and with the Government's latest commitment giving a signal of the onus on EV to come, we're confident that the UK will continue to lead the way in full scale adoption," said Everard.
Everard also believes that charging technology continues to improve and infrastructure expand, which is addressing the issue of 'range anxiety'.
To qualify as ultra-low emission in the UK, the Office for Low Emission Vehicles states a vehicle must produce 75g/km or less of CO2, which currently only plug-in electric vehicles adhere to.
"Although wider uptake of EVs across the EU is encouraging, the UK has undoubtedly been the biggest growth market in recent years," said Everard.
Rexel UK is a distributor of electrical installation supplies.