Profile – Alun Williams
ElectronicsWeekly.com is the UK's leading website for electronics professionals, offering a daily diet of news, analysis, feature and business stories. The site also includes a wide selection of jobs and new products.
ElectronicsWeekly.com is the online arm of Electronics Weekly, the leading source of information in the UK electronics industry since 1960.
Alun Williams, Editor of Electronics Weekly.com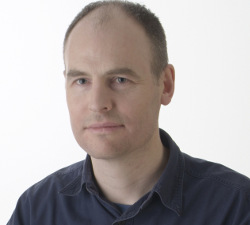 Having first worked online in publishing in 1997, Alun Williams is now Web Editor of ElectronicsWeekly.com at Metropolis Business Media, having previously worked for Centaur Communications, Dennis Publishing, and RBI. In a previous existence he worked as a computer programmer in the engineering industry.
He is the author of the Electro-Ramblings blog, among others, which showcases what's happening on the website and highlights new features and content.
A list of Alun's blogs on ElectronicsWeekly.com:
* University Electronics Research
See also – the Electronics Weekly Google+ page
If you want to make any comment about the website then please don't hesitate to contact Alun at ElectronicsWeekly.com.
For editorial matters, please contact Richard Wilson: Richard Wilson
For website matters, please contact the Webmaster: webmaster@electronicsweekly.com
For advertising and sponsorship opportunities, please contact Steven Ray
ElectronicsWeekly
Metropolis International Group Ltd.
Registered Office: 6th Floor Davis House, 2 Robert Street, Croydon, Surrey, CR0 1QQ.
Registered in England under Company No. 0151537