Latest news and resource information on the electronics phenomenon that is the Broadcom-powered Raspberry Pi development board.
Book reviews and NOOBS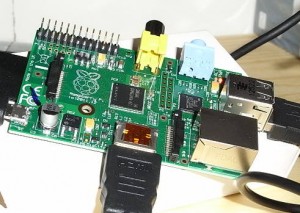 Good Lord, our resident Engineer in Wonderland has been looking at the world's favourite little computer again.
Over on the Wonderland blog there are two reviews of excellent books: Raspberry Pi User Guide and Raspberry Pi for Dummies, and an attempt to get RasPi up and running using NOOBS – the Foundation's new boot-up technique – which seems to work rather well.

Tags:
book reviews
,
dummies
,
excellent books
,
little computer
,
raspberry
Related Tech News
See a Raspberry Pi constructed from scratch. From start to…more »

Over on the Engineer in Wonderland blog: On a quest…more »

"The Raspberry Jamboree provided hands-on Raspberry Pi workshops and lectures to almost 350 teachers and…more »

Google's charitable arm, its Google Giving fund, is providing funding for the Raspberry Pi Foundation.more »
Share your knowledge - Leave a comment