Video: Watch a Raspberry Pi being built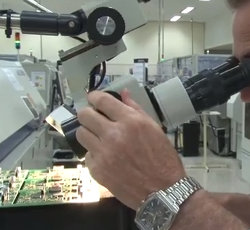 See a Raspberry Pi constructed from scratch. From start to finish we show the manufacturing process of the Raspberry Pi at the Sony facility in Pencoed South Wales: assembly, inspection and testing.
Claire Doyle, Head of Raspberry Pi Global Division at Element 14, and Gareth Jones, Senior Manager New Business Development at Sony Uk Tech, talk us through the process.