Salary Survey 2014 – Sign up for the results now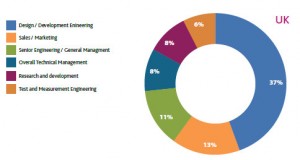 Electronics Weekly, working in partnership with European Recruitment, has completed the 2014 salary survey, collecting the views of well over 1,000 UK electronics industry professionals.
For our own editorial analysis, see: Electronics Weekly Salary Survey 2014 – The results, part I
The results cover such important issues as pay, benefits and recruitment across the country as well as the industry's outlook for the future.
Sign up now and get access to the full survey results!
Sign up now: