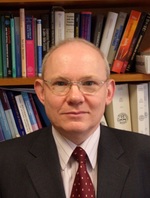 Called the SuperGen Energy Storage Hub, it will draw experts from seven universities and fourteen industrial and governmental partners. Hub leader is Professor Peter Bruce of the University of Oxford.
"Energy storage is more important today than at any time in human history. It has a vital role to play in storing electricity from renewable sources and is key to the electrification of transport," said Bruce.
"The SuperGen Hub will be working with industry, government and the education system to improve the performance of electrochemical, mechanical and thermal devices; develop and test new materials; and optimise thermodynamic processes. All against a background of robust integrated systems."
Funding comes from the Engineering and Physical Sciences Research Council (EPSRC) on behalf of the Research Councils UK (RCUK) Energy Programme – which has £625m to spend on research and skills to hit energy and environmental targets.
Alongside EPSRC in the Energy Programme are: Biotechnology and Biological Sciences Research Council (BBSRC), Economic and Social Research Council (ESRC), Natural Environment Research Council (NERC), and Science and Technology Facilities Council (STFC).
The SuperGen universities are:
Imperial College London
University of Cambridge
University of Birmingham
University of Oxford
University of Bath
University of Southampton
University of Warwick