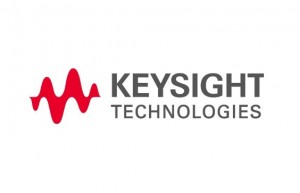 The new company will operate in the electronic measurement markets, and will include the entire portfolio of Agilent electronic measurement products and the largest sales and support team in the test and measurement industry.
Agilent Technologies is separating the  test and measurement business from the larger life sciences and chemical analysis system business.
"The two businesses, the electronic measurement group and the life sciences group, were pulling in different directions from a shareholder point of view," said Jim Armentrout, European marketing manager for Agilent's test and measure business. "The overlap between the two businesses was very small, they operated in different industries and different markets," said Armentrout.
"Both sets of products are about measurements, but both are measuring very different things," said Armentrout.
The decision to split the group seems to have been determined in part by the strong growth of the life sciences arm over the last few years. "The life sciences business has grown into a self-sustaining business," said Armentrout. The test and measurement business had sales of $2.9bn in this last financial year. The life sciences and chemical analysis systems business is more profitable and larger with sales of $3.9bn.
Expected to become a standalone company in early November 2014, Keysight will be headquartered in Santa Rosa, Calif., and have approximately 9,500 employees in 30 countries.
Related news: 
Agilent Splits
Agilent creates a new and more aggressive test business