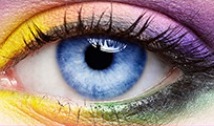 Research at Cambridge will focus will be video and real-time cloud content delivery.
"Video currently accounts for approximately 75% of a mobile service provider's network traffic. This is expected to increase as consumer appetite changes and demand for video over any device grows even further, driving the need for networks to evolve. This makes it essential to develop innovative solutions that help design the "video-centric" networks of tomorrow," said Bell Labs.
The Bell Labs team, led by Bo Olofsson, will be co-located with the headquarters of Alcatel-Lucent's IP Video business, which was created following the acquisition of Cambridge-based Velocix in 2009.
This is the second Bell Labs office outside the US. The Israel Bell Labs cloud research facility was opened in May. A third location will be announced later this year.
The Cambridge antenna will be led by Bo Olofsson, who, in his previous role as director for the product research group at British Sky Broadcasting, was responsible for research and experimentation of emerging media technologies and their potential future application and implications for Sky. Prior to this Bo was senior vice-president of global sales at Getty images and has also held positions at IBM, Apple and Dell. He has an MSc in Computer Science from Uppsala University in Sweden.
Marcus Weldon, President of Bell Labs and CTO at Alcatel-Lucent said: "Work at the Bell Labs location in Cambridge will focus on one of the big problems that is facing the industry today. The massive growth in the generation and demand for video-centric content is creating one of the biggest issues for our customers as they evolve their networks. Bo Olofsson's team will work closely with the IP video team to solve these issues with solutions that optimise video-centric delivery and network capabilities that ensure high quality even as demand explodes."
Bo Olofsson, head of Bell Labs global video research and the Cambridge Bell Labs antenna location said: "As consumer and enterprise user behaviour evolves and appetite to produce and consume video continues to grow it is placing huge demands on the network and forcing a need for change. Coming from a provider I have first-hand experience of these challenges and we are going to research new ways to support that demand. I'm very excited about the opportunities and challenges ahead, as I lead this research at the new Bell Labs facility."
Paul Larbey, head of Alcatel-Lucent's IP video business said: "The start-up mentality of the Bell Labs antenna fits very well with the ethos of our IP video business. By creating an environment in which a dedicated team of experienced researchers led by Bo Olofsson can collaborate closely with our IP video teams, we will be able to accelerate innovation in this space to meet the needs of tomorrow's networks."
Bell Labs continues to conduct innovative and game-changing research around the big issues affecting the ICT industry. Using its wide-reaching expertise and collaborating with the global innovation community (both inside and outside of Bell Labs), the company is focused on finding solutions that offer a 10x (or more) improvement for the industry. These solutions will then be used to create cross-discipline 'Future X' initiatives that will shape the future communications landscape. To accelerate innovation in this field, the Bell Labs Prize was launched in June. This prize gives any researcher, in a participating country around the globe, the chance to introduce their innovative idea to the world and collaborate with Bell Labs researchers.
Alcatel-Lucent in the UK
Alcatel-Lucent has a long-standing reputation for delivering high-quality IP networking and ultra-broadband access solutions to some of the leading service providers in the UK as well as enterprises, including health-care trusts, transport companies and major utilities. With innovation at its core, Alcatel-Lucent was the first company in Great Britain to demonstrate the power and possibilities of ultra-broadband for rural communities in kick-starting a thriving economy.