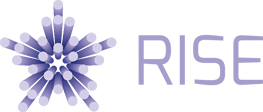 The idea is to celebrate their "achievements as innovators in engineering and physical sciences research". Their contribution to science, says EPSRC, "highlights the diversity and impact of the engineering and physical sciences".
Who are the ten? See below.
| RISE leaders | University |
| --- | --- |
| Professor Jim Al-Khalili | University of Surrey |
| Professor Sadie Creese | University of Oxford |
| Professor Leroy (Lee) Cronin | University of Glasgow |
| Professor Harald Haas | University of Edinburgh |
| Professor Stephen Haake | Sheffield Hallam University |
| Professor Jenny Nelson | Imperial College London |
| Professor Jeremy O'Brien | University of Bristol |
| Professor Rodrigo Quian Quiroga | University of Leicester |
| Professor Kevin Shakesheff | University of Nottingham |
| Professor Rachel Williams | University of Liverpool |
An independent panel comprising of Philip Greenish, Imran Khan, Dr Sarah Main, Professor Sir Richard Brook, Professor Harold Poor and chaired by Professor David Delpy, selected the leaders from nominations put forward by 30 universities, industries and learned societies. The criteria is leadership, engagement, influence and impact.
"The RISE awards are a unique opportunity to recognise established and future research leaders in engineering and the physical sciences," said Philip Greenish, CBE, Chief Executive of the Royal Academy of Engineering.

"RISE is part of the Engineering for Growth campaign which aims to bring engineering to the heart of society; celebrating the contribution of inspiring researchers to growth and innovation is a great way to help create a connection between engineering and daily life."
[Via Sheffield Hallam University]