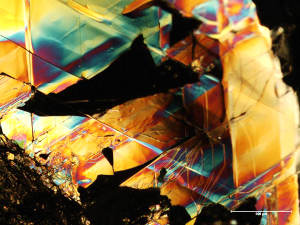 The one is a long way in the distance as a practical technology. The other is almost here, and crucially, the UK is developing an important body of printable electronics expertise.
This should bode well for the electronics manufacturing sector in this country.
There is another advanced semiconductor process technology in which UK universities have a world-leading capability – graphene.
The "wonder material" of future very high speed semiconductor devices it may not be, but graphene is likely to make a big impact on the ways in which chips are designed and made in the next 10 years.
With research at Manchester, London and Cambridge are carrying out important early research into this new technology.
What is important is that this position of advantage in graphene is not forfeited. The UK has been here before.
The development of semiconductor process technology has happened in the UK before. The first CMOS gate array was manufactured in Manchester, the first semiconductor laser made in Harlow.
These early capabilities in technologies which went on the bigger things, were not developed and built upon in the UK.
And as we know this country became dependent of the investments of US and Japanese companies for most of its chip making capability.
Will this happen with graphene?
The industry, government and universities have the opportunity learn from the past. The lesson is – invest in long term semiconductor technologies today to build a competitive electronics industry in the future.
Every pound invested today in graphene research could reap a ten-fold return to the economy in the next decade.
The UK needs a few people to make that gamble.