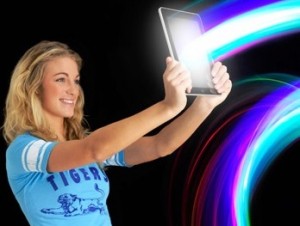 The iW620 interface IC will sit on the secondary side of the AC/DC charger power supply and works with Dialog's iW1760 PrimAccurate primary-side digital pulse width modulation (PWM) controller.
Quick Charge 2.0 is a proprietary protocol from Qualcomm Technlogies for charging smartphones, tablets and other mobile devices and is claimed to be "up to 75% faster than conventional USB charging technology".
The chip has a specified efficiency up to 83% without the need for a synchronous rectifier, and 88% with a synchronous rectifier.
The iW620 rapid charge interface IC detects commands from the Quick Charge 2.0-enabled mobile device via the USB cable, then communicates with the iW1760 PWM primary-side controller and configures the power adapter output voltage.
Current sensing is performed by the iW1760 on the primary side, eliminating the need for a secondary-side current sense resistor for an inherently more efficient solution than competing Quick Charge 2.0 wall charger approaches. Primary-side current control also enables low cost implementation of different constant current thresholds for each output voltage.
The iW620 ensures safe operation with programmable, patented active fast output voltage discharge from 9V or 12V down to 5V.
According to Mark Tyndall, general manager opf the power conversion business group at Dialog Semiconductor, this is the first primary-side regulation solution for Quick Charge 2.0.
The iW620 supports Quick Charge 2.0 High Voltage Dedicated Charging Port (HVDCP) Class A (5V, 9V, 12V output) applications and, with the iW1760 primary-side digital PWM controller, it provides fast voltage transition and low no-load power consumption of under 100mW.