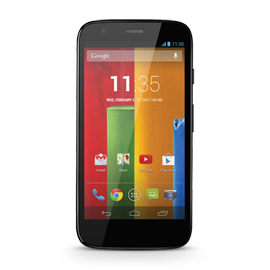 While emphasising that there is no convincing evidence that radio wave exposures from mobile phones effects health, the university says most research on mobile phones has focused on adults.
This project – SCAMP (the Study of Cognition, Adolescents and Mobile Phones) – will study whether a child's developing brain is more vulnerable, due to the developing nervous system, enhanced absorption of energy in head tissue, and increased cumulative exposure over their lifetime.
Francesca Davenport writes:
It is an independent, three-year study commissioned by the Department of Health, on behalf of multiple funders. This study comes under the 'Research Initiative on Health and Mobile Telecommunications (RIHMT)' formerly the MTHR Programme.

Led by researchers from Imperial College London, working with partners from Birkbeck, University of London, and others, it will follow the cognitive development of approximately 2500 year 7 (aged 11-12 years) pupils in participating schools from this September. Over 160 secondary schools in the outer London area will today receive invitations to take part. 11-12 years is the age at which the majority of children start to own a mobile phone.
Dr Mireille Toledano (Principal Investigator of the study, from the MRC-PHE Centre for Environment and Health at Imperial College London) is encouraging schools to participate in SCAMP:
"Taking part in SCAMP is a fantastic opportunity for schools to bring 'live' science into their classrooms, show children how we conduct health research and, above all, for schools, pupils and parents to make a real contribution to the health of current and future generations."
More information can be found at www.scampstudy.org
What is current official guidance? Current UK health policy guidelines, notes the university, advise that children under 16 should be encouraged to use mobile phones for essential purposes only, where possible use a hands-free kit or text  and, if calls are really necessary, to keep them short.