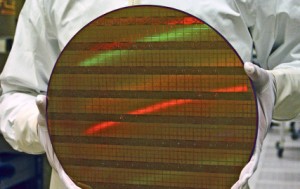 Intel's 14nm process is said to be further delayed and the first chips off it will not now appear until Q4.
The prior expectation had been that Intel's first 14nm chip called Broadwell would be sold in Q1.
Intel's first 14nm first mobile processor called Cherry Trail will not now hit the streets until 2015.
With TSMC already in volume production on planar 20nm, and possibly starting production on 16nm finfet in Q4, this means that Intel no longer has a process advantage.
Intel's 14nm delay must be worrying Altera which had been promised access to the process this year.
Rumours have persisted lately that Altera is talking to TSMC about ditching Intel as a foundry and returning to its old foundry partner -TSMC.