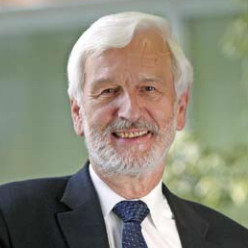 Bosson was one of Pasquale Pistorio's team of heroes who built ST into a great company.
Bosson ran the front end fabs and made them among the most efficient in the industry.
He loved ST and he loved the chip industry.
He was an inspiration for those fortunate enough to work under him. He always had time for a chat and his views, in that rich deep voice, were always forthright and often surprising.
He led ST's process technology development.
Born to a farming family, Bosson learned to become an engineer doing evening and weekend courses while working full-time. It took him eight years.
His first job in the semiconductor industry was making manufacturing equipment for Thomson in the days when the semiconductor industry made its own tools.
He was so involved with his work that he would take his daughters to his factory on Sunday mornings.
He was ST's EVP for front end technology and became Chairman of the Board of ST America.
He was more than respected by everyone in the industry, he was held in the very deepest affection.