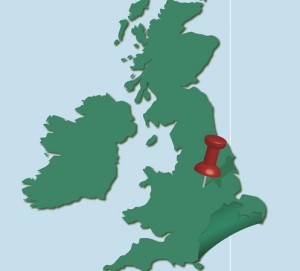 Called techUK-e.net, it is the first attempt to bring together technology suppliers and purchasers within one representative organisation.
"This is an opportunity to join big and small companies together and get a refocus on technology in the UK," said Julian David, CEO TechUK.
Although the electronics industry in the UK is dependent on communities of small and medium-sized companies and not just global players, it has been recognised that the needs of small companies have not been met by government policy and industry initiatives.
Take the Electronics Weekly UK Salary Survey 2014 »
"The UK technology sector has more than 250,000 companies bringing value and delivering jobs, but it is fragmented and difficult to join up," said David.
"Here is an opportunity to build a community of companies; foreign and local, suppliers and systems integrators," said David.
According to Robert King, v-p consumer electronics at Samsung Electronics UK, the merger will "increase the opportunity for us to engage with SMEs in the sector."
In a related move, the government is to make a £4.75m investment in the electronics manufacturing sector.
According to the government, the UK has more than 5,500 companies that design and manufacture electronic systems, which contribute around £78bn (5%) to UK GDP.
The plan is to fund collaborative R&D with up to 50% public funding for project costs. SMEs can get 60% funding.
It has been recognised there must be more support from the industry and government for SMEs if they are to create sustainable businesses which can compete in global markets.
Part of this will be encouraging closer co-operation between SMEs and multinational companies. The techUK-e.net will facilitate relationships through business-to-business brokerage between large companies, SMEs and academia.
"We want to create a broader opportunity for the industry," said David.
Open Innovation and Technology Scouting programmes will foster collaboration between large multinationals, government-funded companies, such as Sellafield, and SMEs in specific market sectors defence, security, nuclear, healthcare, oil and gas and industrial controls.
"The UK's electronics industry is truly world class. The launch of techUK-e.net will support the industry to realise its true potential said Ashley Evans, director of electronics at TechUK.
"We are creating a high-gain amplifier for the electronics sector," said Evans.